Are you looking for an Orlando SEO company that you can trust?
Orlando, Florida is one of the most famous cities in the world being the home to so many tourist attractions including Disney.
As expected with a city this size, Orlando has thousands of small businesses all vying for the same customers and clients.
It is survival of the fittest.
The solution to this problem is simple; an internet presence that surpasses your competitors.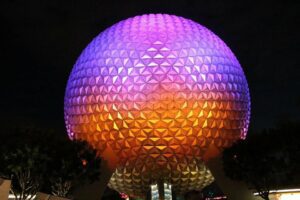 To have a website and social media channels that are well-known and highly trafficked, you will have to invest in SEO.
Search Engine Optimization or SEO is the process of ranking a website organically in Google and other search engines.
Placing your website on the first page of Google will allow customers to find your business and services which means more leads and more sales for you.
It is the difference between survival and success.
But how do you find an Orlando SEO company that will get you results and not charge you an arm and a leg?
Easy Street Marketing has had Orlando SEO and web design clients since 2008!  Our success is well documented in the city.
But what makes us special?
We simply DO more than other companies
So What Are Your Packages?
Easy Street Marketing has 3 packages:  Local, State, and National.
If your business needs sales only in the Orlando area, we focus first on your GMB and make sure you are in the 3-pack (top 3 listings when doing a local search). Once you are in the 3-pack, the phone begins ringing nonstop!
Prices are incredibly affordable for local SEO starting at $299 a month.
If you are looking for leads and customers throughout the state of Florida, we work hard to rank your organic website listing in every area you desire to rank.  Want to rank in every city in Florida?  We can and have done that!
Prices are higher but still much lower than any successful firm out there starting at $499 a month.
And finally, if your business services the entire country, we will run a national campaign for you.
Prices with this package start at $999 a month.
What Do We Offer?
While we can't list it all on this page, here is a quick snapshot of what we will do in your SEO campaign.
Website Audit – Find trouble areas that are keeping your website from ranking and then fix them.
Keyword Research – Discover what terms people type into Google to find your business.
Set up: Google Analytics, Search Console, Bing Webmaster Tools, and social media profiles.
Content Creation – Create engaging blog posts around your most searched keywords.
Claim and Optimize Your Google My Business Page –  Ensure your GMB has 3 relevant categories and all information is correct.
Onpage Website SEO – Create a  proper site hierarchy, add enticing meta titles and descriptions, add schema on pages etc.
Offpage SEO –  Find high quality relevant backlinks and citations to your website.
Monthly Reports – All clients receive a keyword ranking report at the end of the month and work-completed log.
Easy Street Marketing offers much more than ANY other company out there:
10 – 20 posts on your Google My Business Page per month. $400 value
10 – 20 optimized photos on your Google My Business Site per month. $150 value
4 high quality keyword-based blog posts on your website per month. $400 value
24-7 website monitoring.
Choosing an Orlando, Florida SEO company is not a decision to take lightly.  With us, there is no gray area.  We do what we say…period.
Contact us here for references or check out a few of our SEO results!
Easy Street Marketing is the best option for a Orlando SEO Company.
Return Home
FAQ's
Do I need an Orlando SEO company?
If you own a business and have competition, then yes, you should invest in a SEO campaign in Orlando!
How do your fees work?
Easy Street Marketing fees are based on your website ranking needs. For Orlando customers only, we have a Local package. If your business needs customers throughout Florida, we have a state package. And finally, we have a national SEO package if you need to rank throughout the U.S.
What makes Easy Street different than other Orlando SEO companies?
We pride ourselves on results and we don't rest until you get them. Easy Street treats all websites like they are our own! Call us for references!