Are You Looking For a Trustworthy Ocala Florida SEO Company?
Ocala, Florida is a medium-sized town in Central Florida of around 35,000 full-time residents.
It is slower-paced and packed with horse farms and natural beauty.
The town is also a fantastic place to live and raise a family.  And perhaps open a business.
However, fighting for customers is a way of life in Ocala, so you must find something that makes you stand out from the rest of your competitors.
SEO.
Search Engine Optimization companies in Ocala have begun popping up seemingly every day lately and there is a reason.
Businesses need help.
Unfortunately, not all SEO companies are the same.
Many take shortcuts and some are just plain incompetent.
Easy Street Marketing has been serving the Ocala area since 2008 and still have our first ever client from 12 years ago!
You see, we get results for Ocala businesses and treat their websites like our own.
This is why our clients never seem to leave us; we get results and are there 7 days a week when a problem arises.
But what makes us special?
We simply do more than everyone else.
The Different Packages
We operate on 3 levels:  Local, State, and National.
If you service the Ocala area only, we focus first on your GMB and make sure you are in the 3-pack (top 3 listings when doing a local search).
Prices are incredibly affordable for local SEO starting at $299 a month.
If you are looking for leads and customers throughout the state of Florida, we work hard to rank your organic website listing in every area you desire to rank.  Want to rank in every city in Florida?  We can and have done that!
Prices are higher but still much lower than any reputable firm out there starting at $499 a month.
And finally, if your business services the entire country, we will run a national campaign for you.
Prices here start at $999 a month.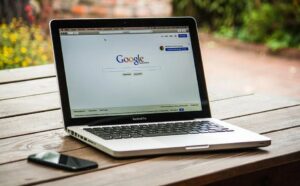 What Do We Offer?
While it can't be condensed into this page, here is a quick snapshot of what we will do in your SEO campaign.
Website Audit – Find trouble areas that are keeping your website from ranking and then fix them.
Keyword Research – Discover what terms people type into Google to find your business.
Set up: Google Analytics, Search Console, and Bing Webmaster Tools.
Content Creation – Create engaging blog posts around your most searched keywords.
Claim and Optimize Your Google My Business Page –  Ensure your GMB has 3 relevant categories and all information is correct.
Onpage Website SEO – Create a  proper site hierarchy, add enticing meta titles and descriptions, schema on pages etc.
Offpage SEO –  Find high quality relevant backlinks and citations to your website.
Monthly Reports – All clients receive a keyword ranking report at the end of the month and work completed log.
Easy Street Marketing offers much more than ANY other company out there:
10 – 20 posts on your Google My Business Page per month.

$400 value

10 – 20 optimized photos on your Google My Business Site per month.

$150 value

4 high quality keyword-based blog posts on your website per month.

$400 value

24-7 website monitoring.

$400 value
Choosing an Ocala, Florida SEO company is a major decision.  With us, there is no gray area.  We do what we say…period.
Contact us here for references or check out a few of our latest case studies.